Prepare with Langoo for your Cambridge exam.
Getting your Cambridge certification has never been simpler with our innovative methodology designed to fit you.
We help you to pass the Cambridge exam
You can train for the test. Our personalised learning methodology, together with hundreds of exercises, will help you achieve your goals and get your Cambridge certificate.
Speaking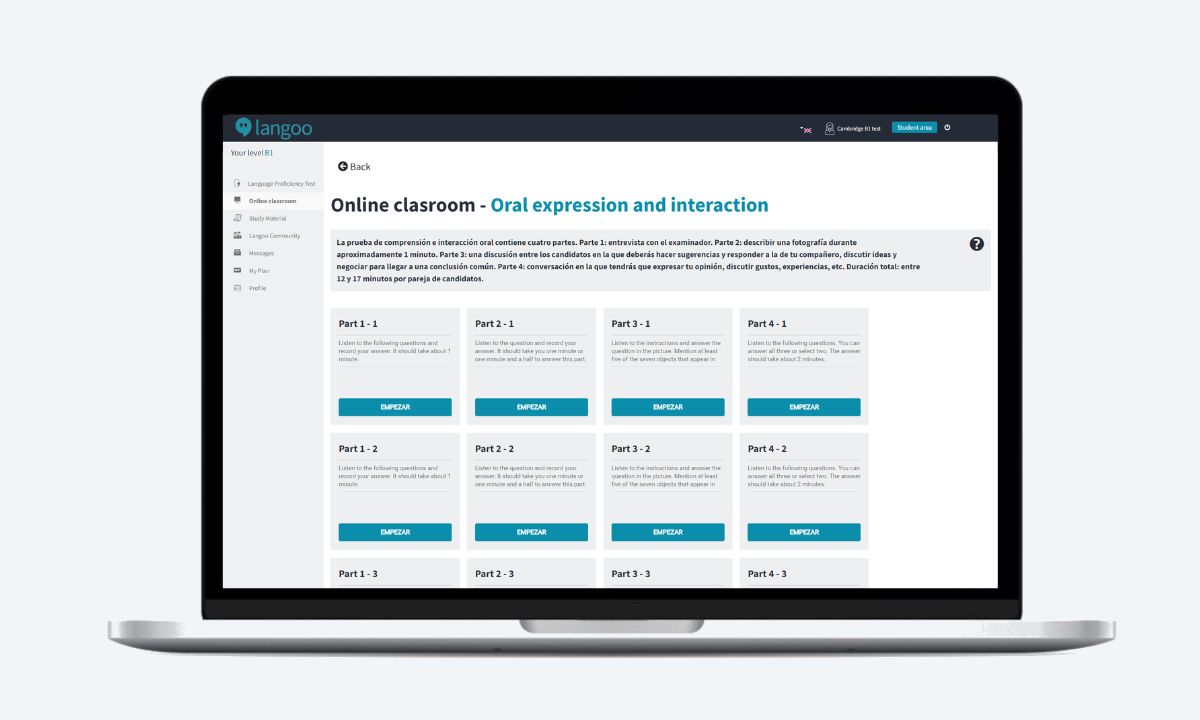 Listening
Writing
Reading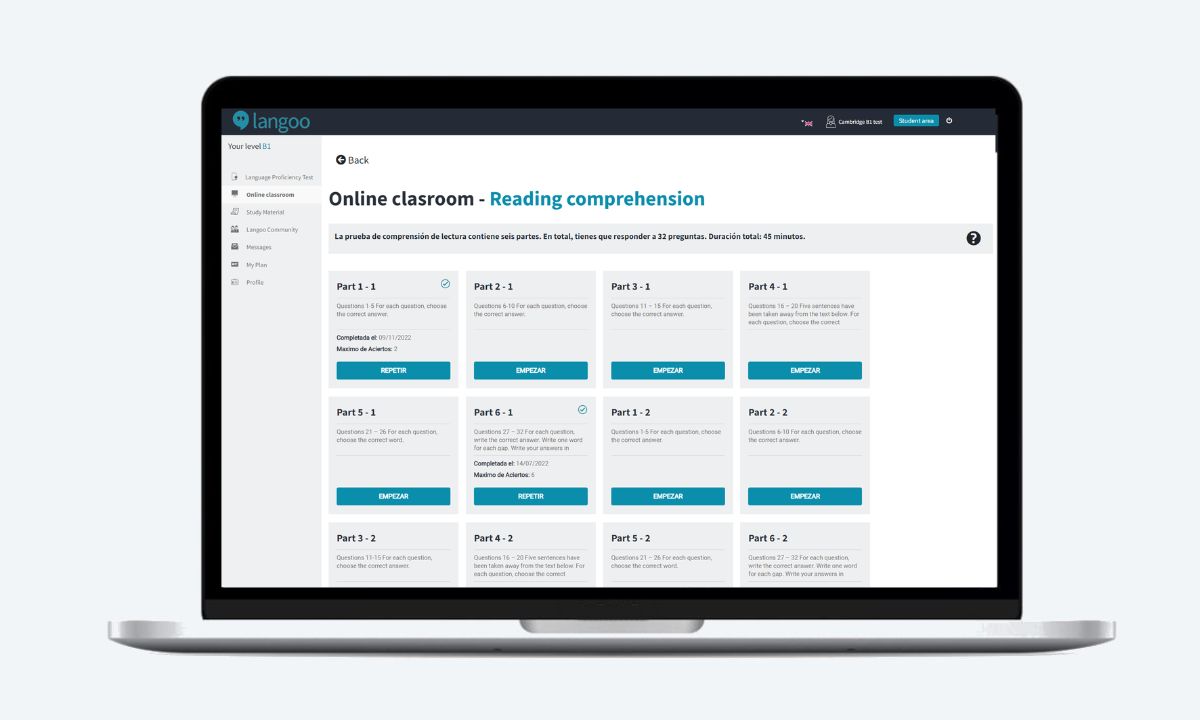 What is the Cambridge exam?
Cambridge English qualifications are trusted by institutions and employers in the public and private sector around the globe.
Passing the Cambridge exam proves your proficiency in the English language opening doors to educational and professional opportunities.
Don't wait any longer and prepare for the Cambridge exam with our method!
Are you ready to take your Cambridge exam now?
Complete the level test and find out if you are ready to take the Cambridge exam.
Book a one-on-one meeting with one of our teachers. They will guide you through the Cambridge certification, and Langoo's platform and method.
Meet your goals by learning at your own pace
Don't wait any longer and book the date for your exam. Our personalised methodology will help you achieve your goals.
Learn more about our personalised learning method
Learn more about our social impact projects